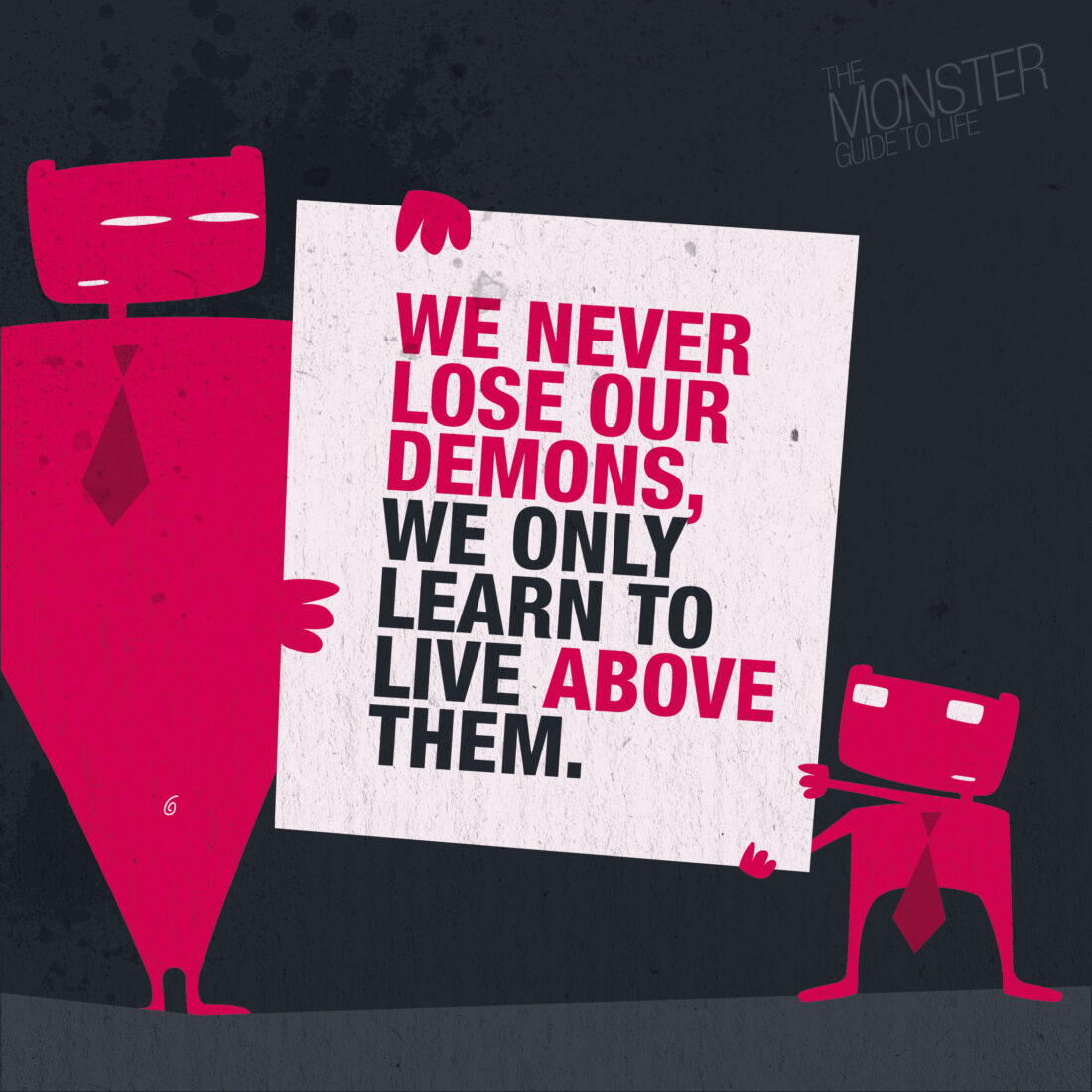 We Never Lose Our Demons, We Only Learn To Live Above Them
There are ways of doing this of course, healthy and not so healthy. It's a pursuit we must be conscious of and committed to if we're to ever find our way.
As long as we are and our intentions are good, as long as we have consideration and respect for others, as long as we're actively involved in our own healing and personal development – *aka being accountable for our own shit* – we have nothing to apologise for in our pursuit of rising above and finding happiness and contentment in ourselves.
Accountability is one of the weapons we have in combatting trauma and its insidious voices and projections. It's also one of the heaviest to wield.
Simply because demons don't like to be exposed - which is the blow that accountability delivers.
But fear not. The more accountable we are the more demons of guilt, shame and self-hate we slay – aligning with our core values, and setting our true self free.
Which is what 'living above' is all about.