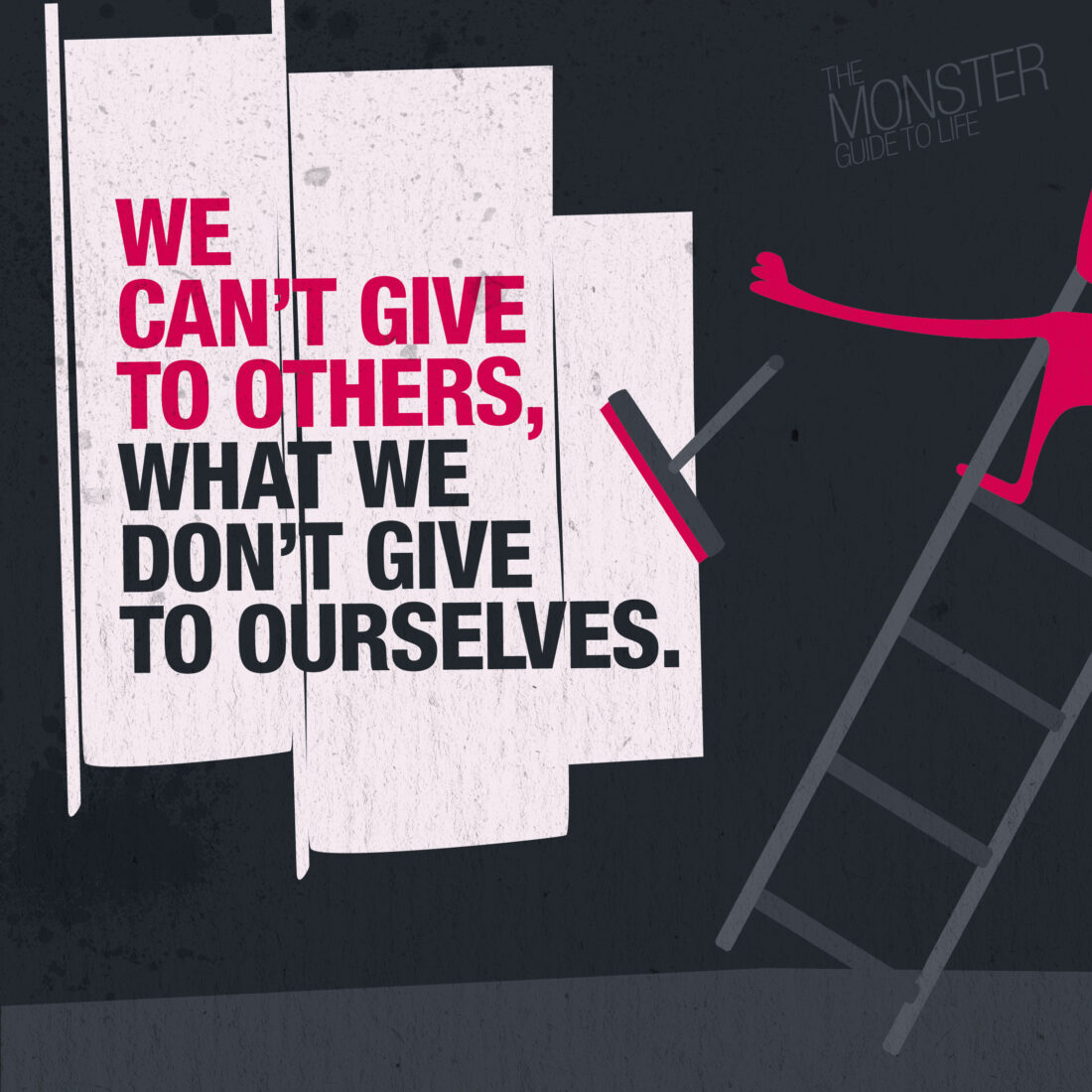 We can't give to others what we don't give to ourselves
Time. Effort. Presence. Kindness. Consideration. Compassion. Respect. Trust. Loyalty. Honesty. Calm. Empathy. Understanding. Support. Care. Nurture. Patience. Forgiveness. Commitment. Belief. Acceptance…
…and of course, love.
Give all of these things to self, despite any inner narratives, thoughts, feelings or guards that may be present advising otherwise.
In doing so, in advocating for, healing and taking care of self, we grow. Our awareness too. Our capacity opens up to give and receive the same things with others – life and relationships outside of us become easier, less traumatic, less fearful. As much as we may fight against it or feel undeserving, we humans require belonging, we need other people – because everything good in life is better shared.
As our authentic selves we discover that, we find our people, where and around whom we belong. Where being authentically us is effortless and unquestionably safe.