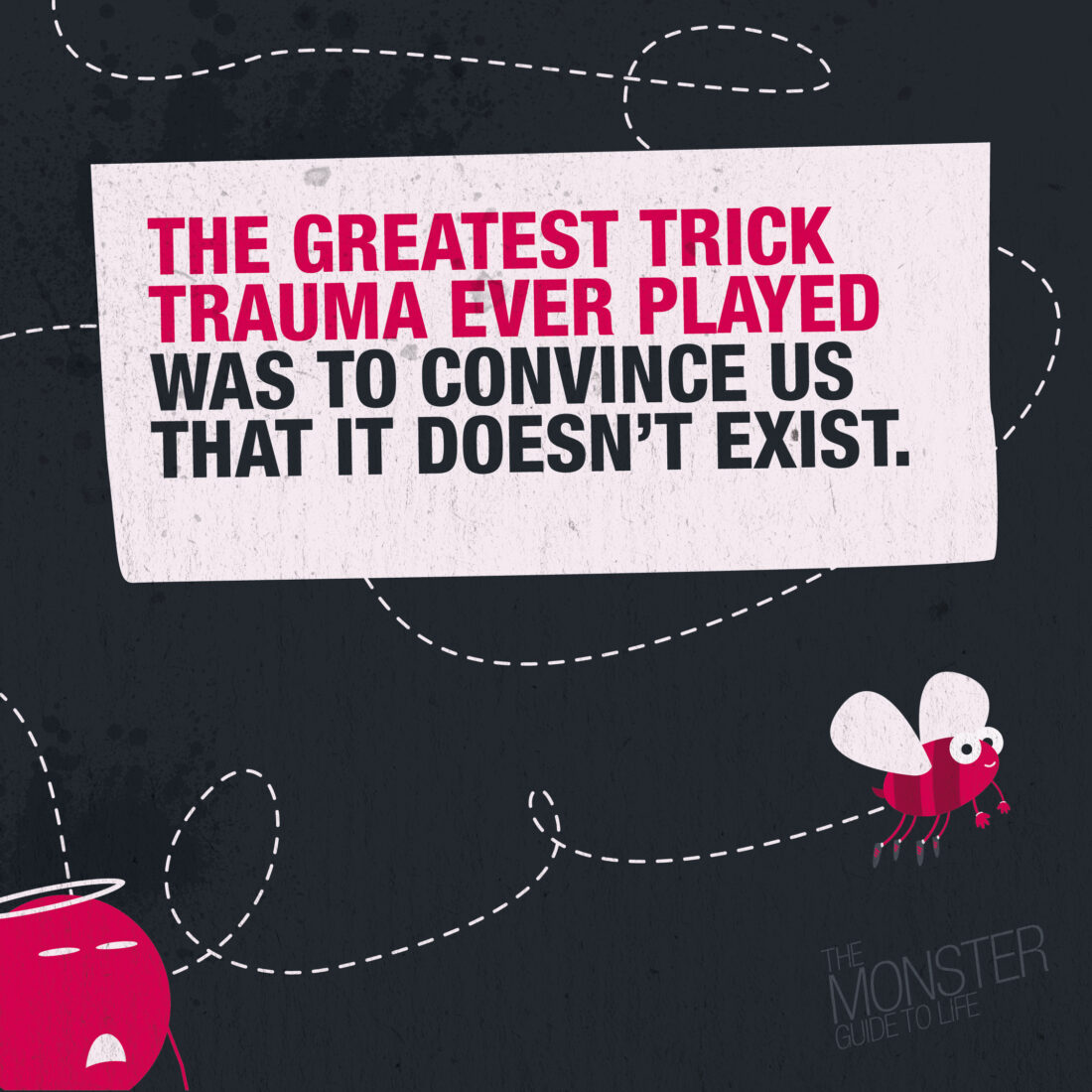 The Greatest Trick Trauma Ever Played Was To Convince You That It Didn't Exist
Trauma, demons, whatever the kids are calling it these days, it has a way of tricking the mind into all manner of car wrecks.
In how we see the world, our emotions, truth, other humans, situations, environments, work, friends, relationships, our parents, partners, even ourselves.
Trauma has a habit of convincing us it knows what's best for us.
Lies. All lies.
Trauma knows fuck-all other than hurt, and how to make that hurt last. Infest. Spread. Consume and destroy.
It will pretend to protect you, be your friend, the listener you need and lover you long for.
Lies. All lies.
Listen closely. Befriend trauma, your own and other peoples. Get to know it, get to know the ways in which it tries to manipulate your reality. Learn how it blinds you to truth with its lies. Unmask its fragile ego.
Don't fear trauma. Face it. Love the shit out of it – so IT fears YOU.