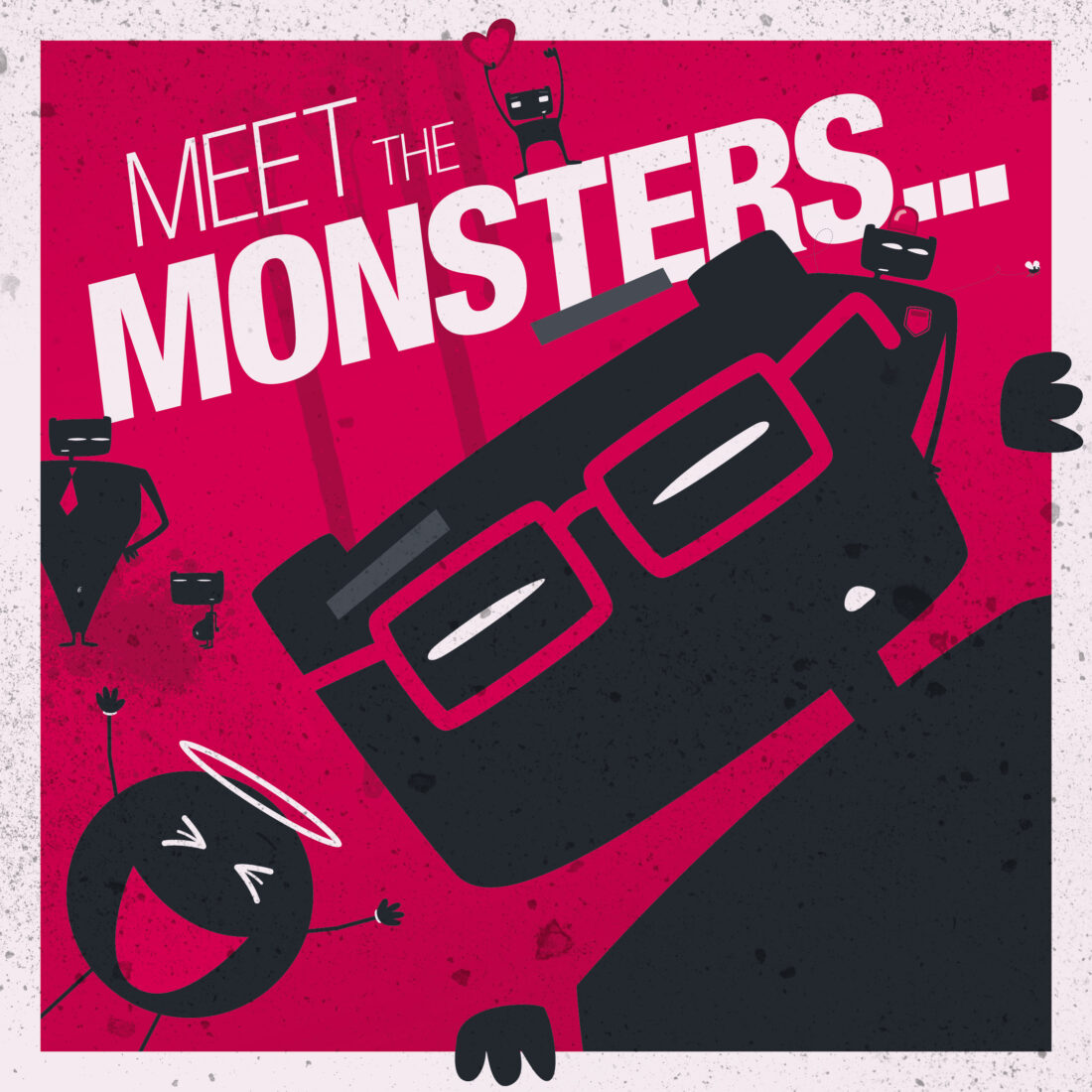 Introducing The Monster Guide To Life
A few years ago, in a mind far, far away there were discovered some Monsters…
Their mission (which they choose to accept) is to spread some love, laughter and light in a world where and when it's needed. Which seems to be right here and now.
They poke fun at demons, spark thought and conversation that's worth having. Uncomfortable truths. Shit that makes us feel alone when we're not. The shit many of us go through but rarely expose or talk about. The shit we hide, even from ourselves.
They're here to have our back, to challenge us, raise questions, open minds, share alternatives, hug us, drag us up. To spread love, for ourselves and each other. To light up the dark and silence the insidious voices. To help us rediscover or discover for the first time – ourselves.
Facing the abyss, losing self in the empty expanse of the mind is the most frightening place. The loneliest of places. The place where Monsters roam, they've been here as long as we have, but it turns out they've just as long been misunderstood. They actually represent the love inside us all. They are the goodness of humanity. Our inner child. The real us. Our protectors against fear. The learning from experience. The growth in healing. The wisdom and kindness of strangers. The fierceness and softness of self-worth. They are the stubbornness of life.
They even have the potential to save lives. And so here they are. In hope, on the off-chance, they can be a friend to someone else. To help lighten a load. To share some love and have a few shits n' giggles along the way. Call them hippies, but they believe love is the answer to everything.
Okay, soppy, creative bullshit out the way. Here's the truth. The single worst thing I reckon a human can feel is the visceral belief that they are alone. Detached from the world. Worthless. So this crazy Monster thing, is, for all intents and purposes, simply here to remind us, remind someone, even just one person (myself included), that they're not. That's basically it, in a Monsters' left nut.
I've felt a need to do something for a while. Write a book, start a support group, something, anything that would enable me to give something back. But none of that felt right. Who the fuck am I after all?! What do I know?! So what I ended up with was this – The Monster Guide To Life – A weird philosophical output of facing the same shit I imagine we all face in one way or another. I don't have answers, just some thoughts, some ideas and concepts that for some reason want to puke all over the outside world.
Disclaimer - This is one persons experience and perspective of the day to day of being human, of trauma, mental health, love, life and self…take it with a pinch of whatever your preferred condiment is and leave out all the rest.
What could possibly go wrong right?!
A lot potentially. Ha. Anyway, that's all for now, just wanted to introduce myself and my Monster pals before I begin posting 'proper' articles later this week.
Have a great day, I hope you find something worthwhile here.